Meet the friendly & professional team here at Palms Leisure Club
Tom's Bio
Tom is the General Manager of Palms Leisure Club, bringing over 6 years of sport & leisure experience to the table. He has a wealth of knowledge and talents to help drive the club in the right direction.
Tom started his leisure career as a sports coach at the age of 17, after completing his first season in this job he returned for a second where he took on an additional role as a pool lifeguard. In his third year he decided to fly the nest where his journey began and start work as a outdoor team leader, still coaching sports and guarding the lives of swimmers in the pool but with an added level of responsibility and his first taste of leisure management. His fourth year saw another change in pace as he was promoted from Team Leader to Duty Manager taking on more responsibility and joining the upper management team at that site.
Another year passed whilst finding his feet in leisure management when an opportunity arose to further his skills and knowledge. During this time, Tom achieved his Trainer Assessor status with the Royal Lifesaving Society which allows him to train, qualify and assess lifeguards. With great power came great responsibility as he was promoted from Duty Manager to Operations Manager where he adopted and managed a number of sites in the Scarborough & Ryedale area. In the end his journey lead him to here – to Palms Leisure Club in March 2019 where he took over as General Manager.
In the time that has passed, he has been dedicated to improving the club with increasing standards of health & safety, business management and member satisfaction. Almost instantly charged himself with the task of refurbishing and reopening the studio area where classes such as Boxercise, HITT & Yoga will take place.
Thoroughly enjoying his time with the company so far, Tom looks forward to what the future holds with this business and the improvements that surely will be made.
Living at his home in Scarborough, Tom commutes every day to Carnaby in Bridlington to fulfil his day to day duties. As an avid car enthusiast he relishes the chance to drive his cars even if it's just to and from work. As well as his interest in cars, he enjoys keeping active & physically fit, attempting to attend the gym 5 times a week either before or after work, after all there really is no excuse there – you literally work there. When he's not training himself, you may find him in the gym training others and putting his "Level 2 in improving personal exercise and nutrition" qualification to good use.
He gained his fitness qualifications after 5 years of studying sport though school and college, part of what inspired him to get into the leisure industry all them years ago.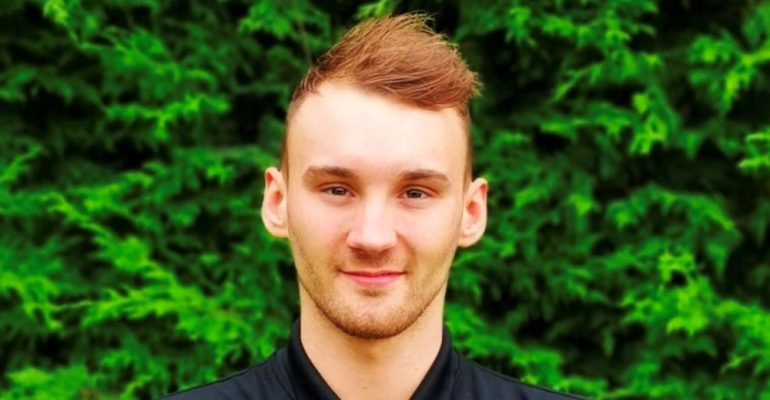 Josh smith
Assistant Manager
Josh's Bio
Josh is the Assistant Manager & Senior Instructor at Palms Leisure Club. He qualified as a Level 2 Fitness Instructor in June of 2016 and after a drastic career change became a full-time member of the Palms team and has since gained a handful of experience as a Senior Fitness Instructor including gaining his Level 3 Personal Training Qualification in September 2017. At the end of 2018 Josh decided to go back into education and is currently studying for a degree in Sports Science with a hope of opening further doors within the sport and fitness industry.
Born in Beverley and raised in Driffield, Josh has always had a passion for cooking and worked as head chef at the critically acclaimed Stuarts of Driffield Fish and Chips Restaurant for well over 10 years. This has helped Josh in social aspects as he is experienced in customer service to a very high standard. In his spare time, he still works a Saturday shift in the Restaurant.
However, Josh's life took a drastic turn in September of 2013 when he was diagnosed with Crohn's Disease, a physically and mentally debilitating disease that can affect any part of your digestive tract. Aside from being physically and mentally unwell, Josh chose to combat this by taking up regular exercise and fitness and, alongside 8 weekly treatments have since kicked Crohn's disease into near remission.
Josh found comfort and a new lease of life in the gym and chose to train as a fitness instructor where he has found his true calling helping others like himself by showing them that health and fitness can change your life.
He has recently settled down and gained a mortgage in his hometown of Driffield with his partner and future wife Kirsty, where he has become a clean freak and spends most of his days off cooking and keeping his pride and joy looking pristine!! Alongside this, he spends most of his time with his Staffordshire Bull Terrier Daisy who enjoys trips to the beach and getting up to mischief!
Qualifications
Level 3 NVQ in Personal Training & Nutrition
Level 2 NVQ in Fitness Instruction
Sport, Health and Exercise Sciences (Pre-Graduate)
Level 3 NVQ in Hospitality Management & Customer Service
Level 2 NVQ n Hospitality Management
Level 3 NVQ in Food Preparation & Cooking
Level 2 NVQ in Food Preparation & Cooking
Hobbies & Interests
Josh enjoys spending time and money (too much!!) with his partner. His favourite hobby is going out to eat! Aside from this, he also does a lot of charity work for Crohns and Colitis UK by running in such races as the Hull 10k recently and also partaking in The Great North Run and The Yorkshire Marathon in previous years.
Other interests include attending the gym, watching Rugby League (Hull FC are his team), Football (Tottenham Hotspur!), watching a good Netflix series, Long walks with the dog and occasionally Online Gaming.
Josh deems himself as an approachable individual who enjoys meeting people from all walks of life and hearing their stories. Feel free to approach Josh and have a chat about your health and fitness goals or even just for general chit chat (Any excuse to get the kettle on!!)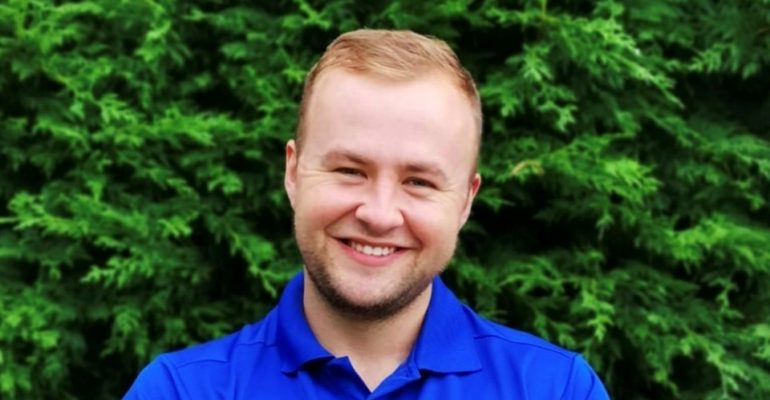 Dave Robinson
Personal Trainer
Dave's Bio
Dave is a personal trainer, fitness instructor and leisure attendant at the club – a jack of all trades. Bringing 7 years of experience as an instructor at a few gyms in the local area. Dave has been at palms for over four years now starting off as a volunteer at the club working his way to full time staff member. Dave also has skills in sports leadership while taking charge of a disability's group once a week.
Originally from Bradford, West Yorkshire Dave moved over to Bridlington at the age of 7 and has lived here ever since. He has always had a keen interest in sport and leisure from a young age through school and into college participating in many teams, including football, rugby and cricket.
Dave started his fitness journey at college where he gained his level 2 gym instructor qualification as well has a level 3 national diploma and also has a little experience in sports massage. He gained his level 3 personal trainer qualification while training up at Palms Leisure Club. Dave now continues to learn more within the club and would like to own his own private leisure club himself.
Hobbies
Dave enjoys going out with family and friends in his spare time as well has watching a lot of football going to his beloved team Manchester united and also watching his local team, Bridlington town. Also a follower of the Yorkshire cricket team and Bradford Bulls rugby league.
Qualifications
Level 2 fitness instructor
Level 3 personal trainer
Sports leadership qualification
First aid at work qualification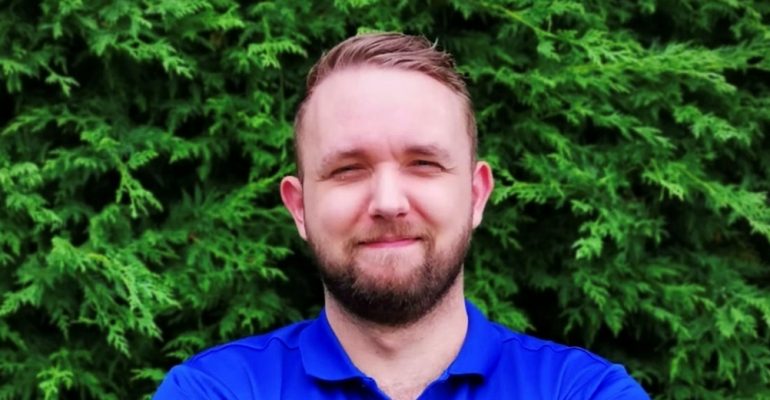 Craig's Bio
Craig is an apprentice at Palms currently doing his Level 2 gym instructor. As the newest member of the team here at palms, Craig hopes to progress through his qualification and continue onto his level 3. Being interested in the sport industry since being a young age means Craig already has an outstanding knowledge of sport and is hoping to extend his knowledge working with the team at Palms.
Born in Bridlington, Craig has lived there his whole life. He's always had an interest in sport, competing in athletics at a young age, competing in sprinting, until he was 16 where football really took over, playing in the college team.
Sport has been a recurring theme within all Craig's education, completing his level 2 and level 3 at East Riding College and then going ahead to do his further education. Palms is the right fit to complete his level 2 gym instructor qualification and progress through the company.
Hobbies
In his free time Craig likes to spending time with his friends, attending music festivals and eating out. Craig also attends the gym 5 times a week as well as playing for his home town football team – Bridlington town (reserves). On the occasional Saturday when Craig isn't playing football, he's watching the mighty Hull City as an avid supporter.