Meet the friendly & professional team here at Palms Leisure Club
Tom sTANNARD
General Manager
Tom's Bio
Tom started his career in leisure as a Children's Party Entertainer and Football Coach at the age of 16, he then transferred his skills into becoming a Pool lifeguard and continued to do so for many years. Tom then added becoming a Swimming Teacher to his list of qualifications, teaching not only adults in 1 to 1 sessions but also children who had physical limitations when swimming or behavioural difficulties.
Tom then took his first footstep into Management joining the duty manager team as a Relief Duty Manager alongside his lifeguarding and swim teaching. 2 years later down the line after enjoying the extra taste of responsibility, Tom then was promoted to the Duty Manager team fully as a Full Time Duty Manager.
During this time Tom was given extra responsibilities such as line-managing the lifeguard team, the kids party team and also the cleaning team. He was then given the opportunity to further develop his skills by completing his Trainer assessor status with the Royal Lifesaving Society. This allowed him to train, qualify and assess new and current lifeguards.
Tom then in November 2019 looked for some progression in his career and decided to join David Lloyds Hull as their Health and Safety Manager. In this job role Tom was tasked with ensuring the club was compliant at all times with regards Health and Safety. he undertook monthly audits at the site to ensure that this was the case. It was also part of Tom's role to ensure that every staff member was correctly qualified and trained in order to complete their job role as required.
In August 2021 the opportunity arose for Tom to take the jump and become the General Manager of his own site, that opportunity was taken with both hands and that led him to Palms Leisure Club. Tom is thoroughly looking forward to what the future will bring at Palms Leisure Club, and he is willing alongside his team to put in the hard work required to ensure Palms is a success and lives up to and exceeds were possible against the members expectations.
Living at home in Hull he commutes to Carnaby everyday to fulfil his day to day duties. As an avid Car enthusiast Tom enjoys the daily drive to and from work. As well as an interest in cars Tom is a die hard Hull City fan, he has a season ticket along with all of his family and watches "The Tigers" as much as he can Home and Away.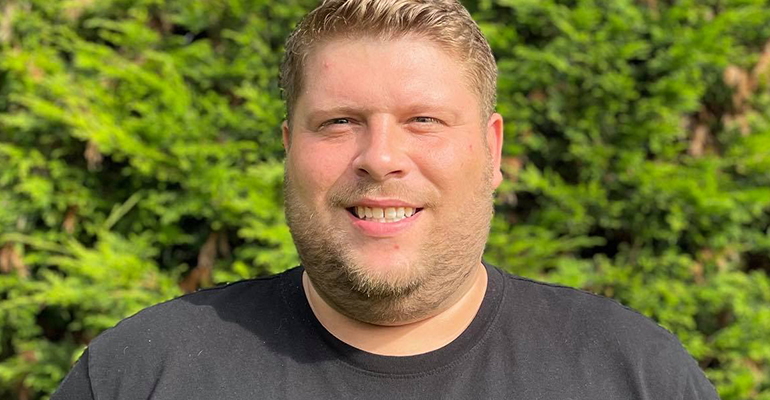 Paul Bywater
Personal Trainer
Paul's Bio
Paul joined the team at Palms Leisure Club in June 2021. Having been a collage tutor, pizza chef and postman in the past, this is a recent career change but has a lot of enthusiasm and subject knowledge. With experience in teaching, and of overcoming barriers to health & wellness he is keen to help other people be a better version of themselves.
Paul confesses to being obsessed with functional fitness – he runs his own fitness training company (Epic Fit) which focuses on fitness classes for all abilities – and this helps explain why he is such a great addition to the team at Palms. "Being fit is different for everyone and we need to remember that we can all do something to be healthier in our head, heart and body".
Paul defiantly practices what he preaches. 10 years ago, he went through a series of life events that led him to confront his own poor lifestyle choices and health. Paul struggled with depression and being severely obese at over 34 stone. He found running, exercise the gym, healthier eating and all the benefits it brings to be the lifeline he needed. It was not an overnight solution, but it totally changed his perspective of life and what it could be.
"Fitness didn't change my life – it saved it".
His mantra of "practice makes permanent" and making fitness solutions suit the individual means he is always adapting things and switching plans around; he is always happy to help and support his teammates and his clients as well.
Fitness Qualifications
RLSS Emergency Pool Responder
Active IQ Level 3 Diploma in Personal Training
Functional Skills Instructor – Kettlebells, TRX Suspension, Foam Rolling
Active IQ Level 3 Diploma in Exercise Referral
RSPH Level 2 Award in Understanding Health Improvements
Active IQ Level 3 Award in Supporting Pre and Postnatal Clients
Move It or Lose It – Chair aerobics & strength training instructor
Active IQ Level 2 Award in Mental Health Awareness
Level 3 Emergency First Aid
Active IQ Level 2 Certificate in Gym Based Fitness Instruction
UK Athletics Leadership in Running Fitness
Hobbies & Interests
Paul enjoys spending time with his partner and stepdaughter; they all love meals out, films and going to gigs. A quiet night in with his partner watching a film or a crime drama is always a good night too.
Being a recovering runner; having been out of the sport for 18 months following a DVT he is slowly building up to running longer distance again. When not training himself, his partner, or clients at Palms, Paul runs community-based Boot Camps, and seated exercise classes which he absolutely loves doing.
Paul is also studying Spanish in his spare time as he loves visiting Spain. He plans to buy a holiday home there one day and wouldn't rule out living there either! He loves to travel be it a day trip to Chester Zoo or a holiday to Cancun or Fuerteventura.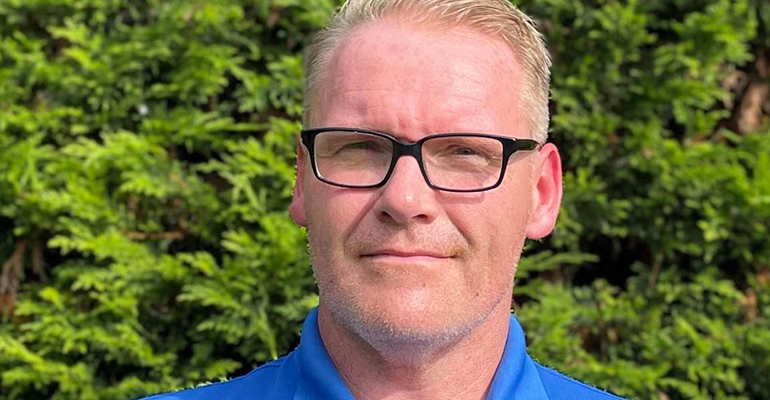 Karla Appleton
Leisure Attendant
Karla's Bio
Karla is one of the newer members of the Palm's Leisure Team, after been a dental nurse for six years she decided that due to the covid 19 pandemic she wanted a complete career change. 
Karla decided that she would focus on a profession within the sports and leisure industry. Her ultimate dream is to become a sports coach in the future and to encourage kids and young adults to play more sports and also find the enjoyment that she does in playing sport. 
Karla plays basketball twice a week and also attends coaching sessions with her tennis coach weekly. In her spare time if she isn't playing sport or working at Palms, she is looking after her giant German shepherd Jake. Karla also likes to fill her spare time reading and also watching anime.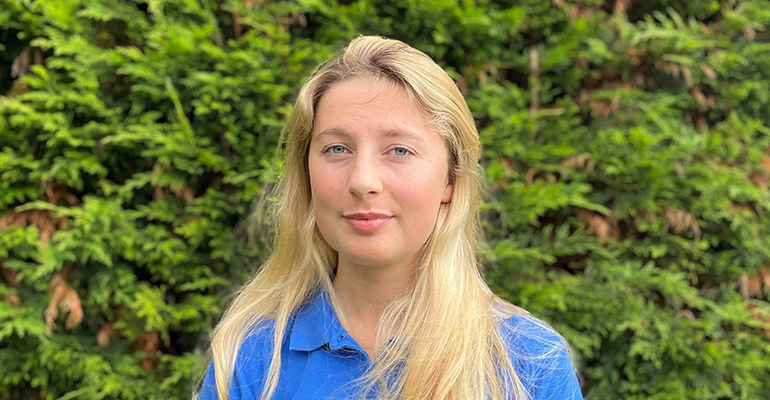 Craig Webb
Senior Gym Instructor
Craig's Bio
Craig is an apprentice at Palms currently doing his Level 2 gym instructor. As the newest member of the team here at palms, Craig hopes to progress through his qualification and continue onto his level 3. Being interested in the sport industry since being a young age means Craig already has an outstanding knowledge of sport and is hoping to extend his knowledge working with the team at Palms.
Born in Bridlington, Craig has lived there his whole life. He's always had an interest in sport, competing in athletics at a young age, competing in sprinting, until he was 16 where football really took over, playing in the college team.
Sport has been a recurring theme within all Craig's education, completing his level 2 and level 3 at East Riding College and then going ahead to do his further education. Palms is the right fit to complete his level 2 gym instructor qualification and progress through the company.
Hobbies
In his free time Craig likes to spending time with his friends, attending music festivals and eating out. Craig also attends the gym 5 times a week as well as playing for his home town football team – Bridlington town (reserves). On the occasional Saturday when Craig isn't playing football, he's watching the mighty Hull City as an avid supporter.