Bowling Into Fitness
I had the pleasure of joining some of my members in one of their weekly hobbies to see what activities they do and to what health benefits it brings, be that physically and mentally.
Last week I organised to spend a morning with some of the members from Palms Leisure Club to join in on a few games of bowls. I was curious to see what the game brought to the trio and to see if they were gaining any health benefits by taking part.
It started off overcast but as the day went on the sun came out and there was a nice breeze making sure we all kept cool, down at the Trafalgar Crescent Green in Bridlington. It is a well looked after green with great views of the seafront and the people who look after and run the facilities there were very welcoming. As I'm not a pro myself and was my first time doing a sport like this I had to rent my bowls and shoes that I don't usually wear (see picture above) but surprisingly comfortable.
As you can imagine for a first timer, my game wasn't very strong to start with as I needed to get use to the bias of the bowls and the terrain that was put in front of me, however a few games in I got used the game and came victorious with myself winning a total of 7 games, Paul 5 games and both Alan and George winning 1 each. The feeling I felt afterwards was how I can imagine if England win the World Cup this year.
So is a low impact sport any good for your fitness?
My answer is YES. From taking part in a game that I found very enjoyable, it is great for both physical fitness and mental fitness. I'm not gaining the increased heart rate as to what I would if I was swimming, biking or going to the gym or burning the calories after a high intensity session in a class but what I am doing is keeping myself mobile. The amount of walking up and down, switching sides after each game and the lunge to when you bowl are enough to keep you relatively active while enjoying a hobby that people like Paul, Alan and George love. I can also see how this game is great for mental fitness. The social aspect to it is something that beats any sort of exercise as the banter flowed so did the laughs and it just made you feel at ease. If you are strong mentally then you are a strong person and I believe low impact sports like bowls is something that can help anyone.
So why not try something as simple as a game of bowls to help get that little bit fitter and socialize with different people. I know I will be attending again to retain my title!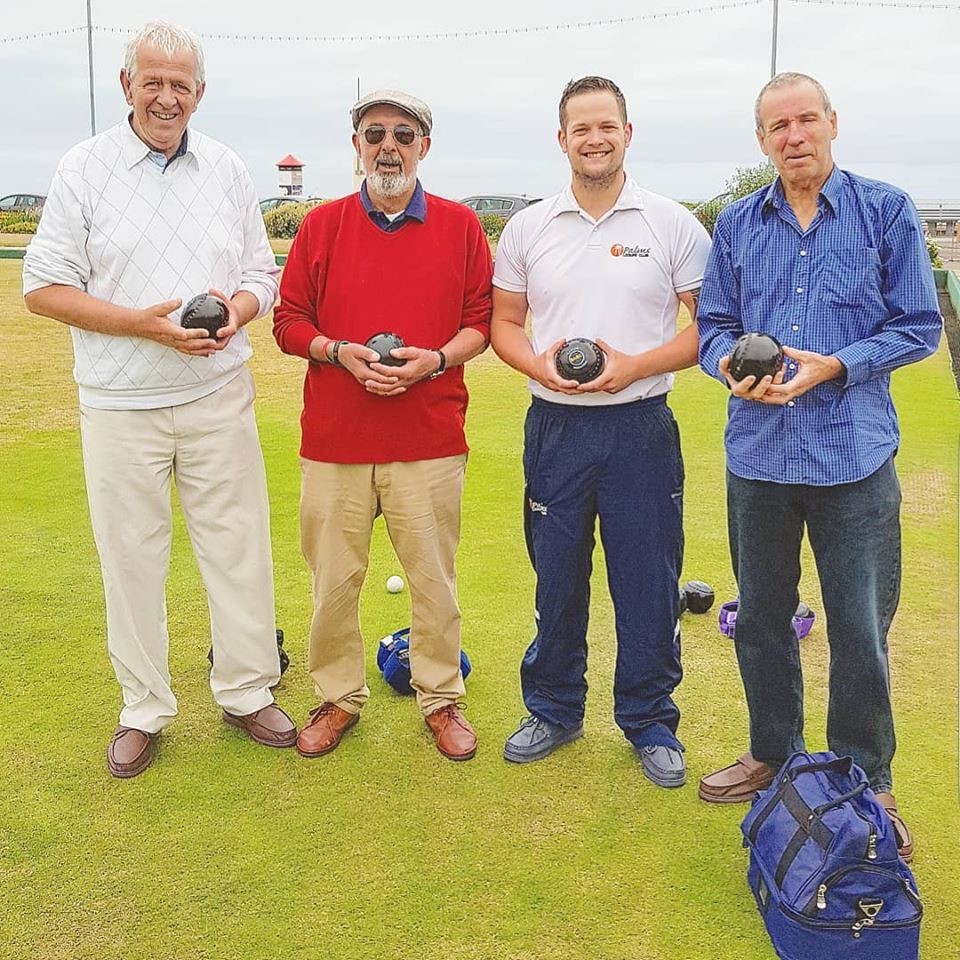 (from left Alan Johnson, Paul Hill, Grant Chaperlin and George Hastings)